Embarking on a spiritual journey and seeking a balanced lifestyle is a beautiful endeavour when seeking a captivating journey of self-discovery through chakra balance. Within each of us lies a magnificent network of energy centres, known as chakras, intricately connected to our physical, emotional, and spiritual well-being. Delve into the ancient wisdom of chakra healing in Delhi, where the Cosmicx Healing Art in Delhi is one such centre that can guide and offer you a gateway to spiritual wellness and overall chakra balance.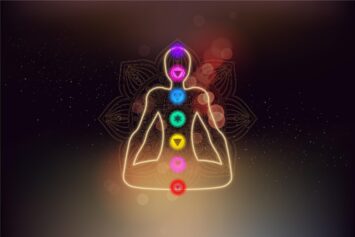 In this blog, we will explore practical steps and techniques to improve overall balance in the chakras, allowing us to experience a profound sense of alignment, vitality, and spiritual growth.
What Is the Purpose of Chakra Balancing?
Before diving into the techniques, it's important to understand what chakra balance entails. When our chakras are balanced, the energy flows harmoniously throughout our entire being. This optimal flow empowers us to lead a more vibrant, connected, and fulfilling life. Balancing our chakras brings physical, emotional, and spiritual wellness, allowing us to tap into our true potential and connect with the universal energy around us.
Improve Chakra Overall Balance with These Exercises
To improve overall chakra balance, incorporating specific exercises into our daily routines is crucial. These exercises target each chakra, restoring balance and promoting optimal energy flow. Let's explore some effective chakra balancing exercises:
Spend Time Outdoors

: Immerse yourself in the grounding embrace of nature. Explore parks, forests, or any natural setting that resonates with you. By connecting with the earth through bare feet, we unblock the root chakra and establish stability and connection within ourselves.

Daily Meditation

: Set aside dedicated time each day for meditation, allowing a sense of security, awareness, and inner peace to envelop you. During meditation, focus on each chakra, visualizing the free-flowing energy that cascades from one to the next. This practice helps identify imbalances and facilitates the restoration of harmony.

Practicing Yoga

: Engage in regular yoga practice to promote physical well-being while aligning your energy centres. Incorporate poses that activate and stimulate each chakra, fostering a sense of balance and harmony throughout your being.
Seek Professional Guidance

: Access the expertise of spiritual healers and practitioners of chakra healing in Delhi. These professionals provide personalized guidance and exercises to address your specific needs. Sound healing, acupuncture, and other modalities offered by these practitioners' clear blockages and enhance the flow of energy within your body.
What Happens When Your Chakras are Balanced?
When your chakras are balanced, you experience a remarkable transformation. You feel a deep sense of well-being, inner peace, and vitality. Your physical health improves, and you become more emotionally stable. Creativity flows effortlessly, and you gain clarity and focus. Your spiritual connection deepens, and you experience a profound sense of purpose and alignment with the universe.
Improving chakra overall balance is a transformative journey towards spiritual wellness. By incorporating chakra balancing exercises, seeking professional guidance and more, you can achieve optimal chakra alignment and experience profound personal growth. Embrace these practices with dedication and mindfulness with Cosmicx Healing Art, Delhi and witness the positive impact they have on your overall well-being. Contact us today to know more and begin your chakra balancing journey.