CHAKRAS
You are an Energy being. Everything is energy and vibration. Chakras are an important part of your energy body. These are the energy centers of your body. They are called the wheels of life because they govern various aspects of your life. How your energy centers move depends on how your thoughts move. Your thoughts control the energy flow within and around you. The chakras are also known as Shock-Rush which means wheel. They look like wheels both in front and back body. The front chakras govern the receiving flow while the back chakras govern the giving flow of energy. Your chakras radiate & receive energy constantly. If you hold negative thoughts your chakras become dirty & dense which again becomes clean the moment your shift your thoughts to positive ones. The normal movement of chakras is clockwise direction unless they are blocked which will make them move anticlockwise or still. To clean the chakras daily focus & meditation is required. There are many chakras in our body Major and Minor. For daily functioning we focus on the major ones.
There are seven major chakras as: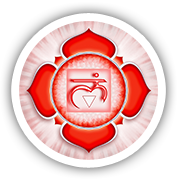 1. Root Chakra : Located at the base of the spine this chakra being red in color focuses on survival, money, finances, job, career, home, relationships, physical safety, needs and material possessions. Any issue in these areas indicates a block in the root chakra. It also indicates our grounding and stability in this physical body.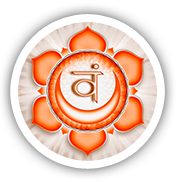 2. Sacral Chakra : The second major chakra is found mid way between your navel and the base of your spine. The sacral spins faster than root chakra with a beautiful orange color. It governs your cravings for physical pleasure like food, drink, sex, addictions like drugs, alcohol, food, any other substance, body's physical exercise, habits and sleep. If there is any change in these areas could indicates a blocked sacral chakra.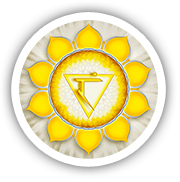 3. Solar Plexus Chakra : This is the third major chakra found behind the navel which looks like a sunlight color of golden yellow. This governs the areas of power, taking control and charge of your life. Fears of being controlled by others can block or affect the functioning of this chakra.
4. Heart Chakra : The fourth chakra located in the center of your chest represents the beginning of upper chakras. Green in color this chakra governs love, relationships, people attachments, forgiveness or un-forgiveness. Any block in this chakra can affect your relationships and your general receiving and giving energies. This is a very important chakra in soul's growth.
5. Throat Chakra : The fifth chakra located at the center of your throat blue in color governs communication, speaking your truth to yourself & others, asking for your needs to be met, asking for help, reaching out to people. Fear of communication can block this chakra.
6. Third Eye chakra : Located at the center of your eyebrows also known as Ajna is an indigo color. This is a chakra of vision and spiritual growth. Once open this chakra will lead to visions of past present & future. This can give deep connections to the metaphysical world. Once this chakra is open your develop clairvoyance abilities which help you in your physic abilities. Fear affects this chakra badly.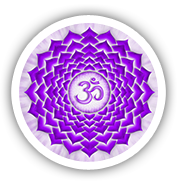 7. The Crown Chakra : The seventh major chakra is found near inside the top of the top of the head and it looks like a ceiling fan color in vivid royal purple sometimes white. This is the crown of all chakras and is essential for Clair cognizance, clear knowing. This chakra connects us to the supreme divine and the whole universe. A completely open crown chakra gives you profound intuitive abilities. This governs aspects related to God, religion & spirituality, divine guidance, trust.
We at CosmicxHealingArt provide chakra knowledge in two type of course levels:
Basic Chakra System : It's a one day course to know your chakras their functioning, role, color, meditations regarding cleansing, healing, balancing of your chakras. This course also helps to understand the importance of these chakras in your day to day living and how thoughts affect your chakras, with the help of exercises and techniques. This is for beginners.
Duration of the class: 1 day (10am-6pm)
Advanced Chakra System : This is a three day course where in you receive an in depth knowledge of your chakras, their function, their role various techniques to heal your own chakras, meditations on each chakra, the flow of energy, chakra alignment. Basically we focus on each chakra individually clearing the chakra of blocks thereby resolving various issues on its way and aligning the energy flow, understanding source light. This is for advance level individuals (healers, psychics, therapist and people already aware of themselves) and also for those who have some knowledge about chakra system and are keen to learn more,who for some reason are not able to improve their life. The blocks which are addressed through this course are intense and definitely bring major shifts. The chakra mediations are my own self channeled.
Duration: 3 days (10am-6pm)